HortInnovation Summerfruit China co-promotions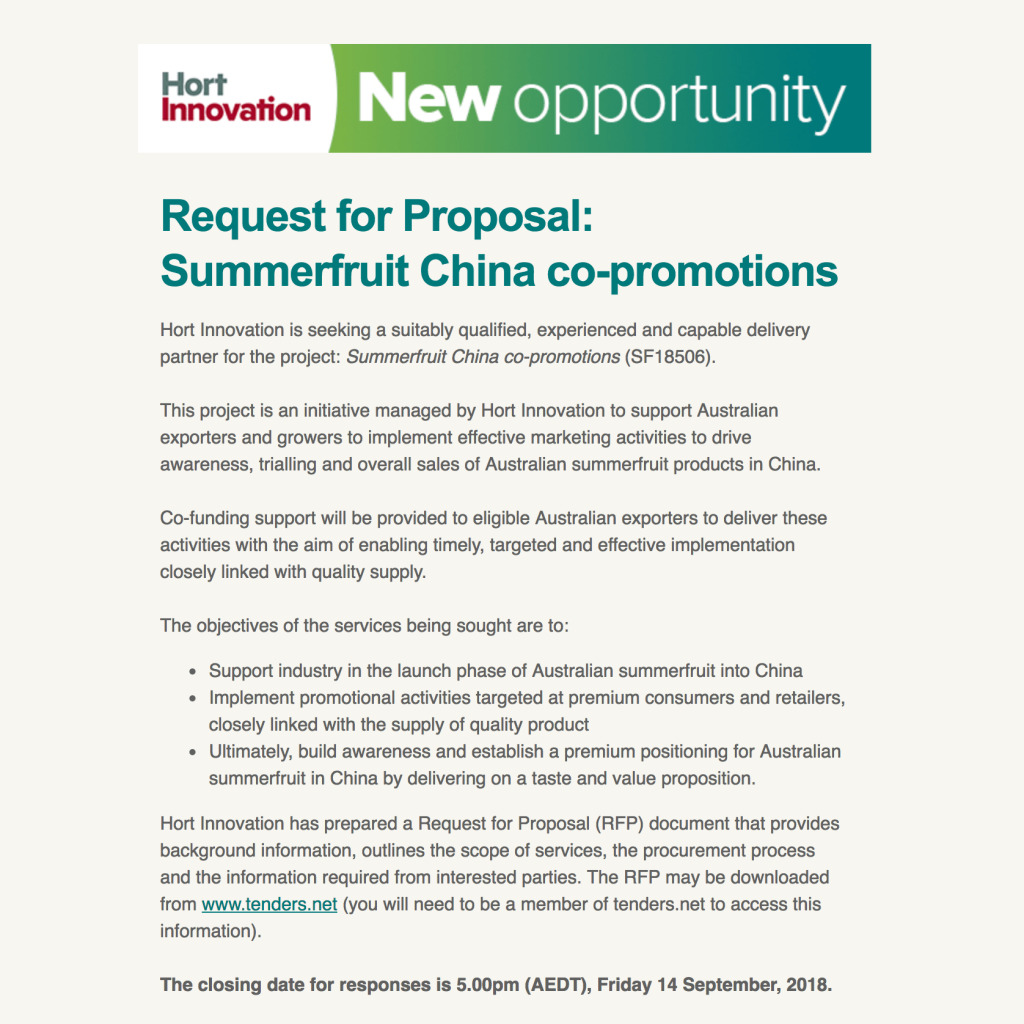 HortInnovation: New Opportunity
Request for Proposal: Summerfruit China co-promotions
Hort Innovation is seeking a suitably qualified, experienced and capable delivery partner for the project: Summerfruit China co-promotions (SF18506).

This project is an initiative managed by Hort Innovation to support Australian exporters and growers to implement effective marketing activities to drive awareness, trialling and overall sales of Australian summerfruit products in China.

Co-funding support will be provided to eligible Australian exporters to deliver these activities with the aim of enabling timely, targeted and effective implementation closely linked with quality supply.

The objectives of the services being sought are to:
Support industry in the launch phase of Australian summerfruit into China
Implement promotional activities targeted at premium consumers and retailers, closely linked with the supply of quality product
Ultimately, build awareness and establish a premium positioning for Australian summerfruit in China by delivering on a taste and value proposition.
Hort Innovation has prepared a Request for Proposal (RFP) document that provides background information, outlines the scope of services, the procurement process and the information required from interested parties. The RFP may be downloaded from www.tenders.net (you will need to be a member of tenders.net to access this information).
The closing date for responses is 5.00pm (AEDT), Friday 14 September, 2018.